Hout Bay Vineyards
Posted on Fri June 22, 2018.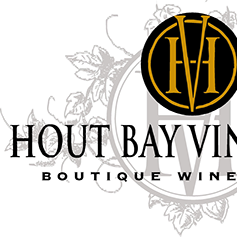 HOUT BAY VINEYARDS
A Family Affair
The official opening of Hout Bay Vineyards was on 1 December 2007. The occasion marked the release of their 2004 bubbly. Hout Bay Vineyards also formed alliances with other vineyards in the valley and their Sauvignon Blanc, made from grapes harvested at "Vineyard on Victoria" was released on the same day. May 2008 marked the first winter open day which saw the release of their first Reds, a Cabernet Sauvignon and Bordeaux style red blend.

In 2012, Cathy And Peter completed their cellar extensions and now have extra storage capacity for bottled wine, in a naturally cooled underground cellar, which means that their wine will always be kept and aged in perfect conditions until it reaches the consumer.
www.houtbayvineyards.co.za + 27 (0) 837 790 3303